In simplest terms, a CMS is a software package that facilitates the creation, publishing, distribution, organization and management of online content. As you will see below, most CMS look very similar to word processing software, like Microsoft Word. If you need to make frequent updates to your web content and would like the ability to do it on a regular basis without having to worry about needing the technical skills to modify the codes that built your web design, a Content Management System (CMS) is your online solution. Once you make a change in the content management system, it is immediately updated and visible on your website which means absolutely no downtime. Our content management systems allow you to easily update your website without the need for any technical knowledge, from any computer with internet access and without installing any software.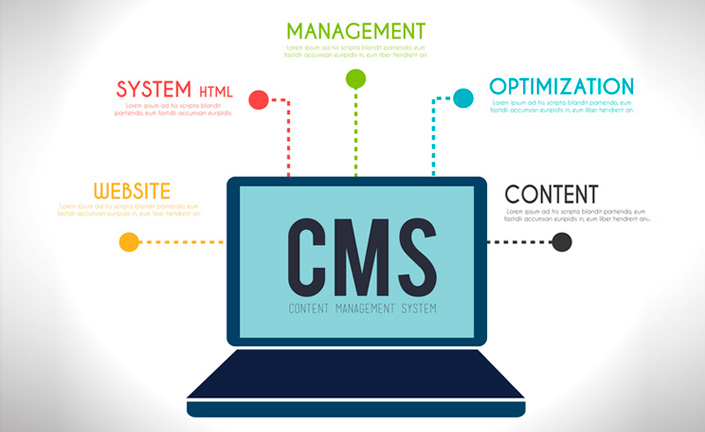 Flexibility – Manage your CMS to your exact requirements, then build on it
Efficiency – Our CMS is fast, simple and easy and efficient
Simplicity Of Use – Cutting edge technology that's simple to use
Affordable – Professional web design and development is an inexpensive package
Scalability – A solution that scales and grows with your business
Our JP Web Solution's CMS is a powerful software application which makes content creation, editing and maintenance of web pages easy. Owing to its ease of use, CMS is now widely sought for by a majority of our clients as it consists of many more advantages such as:
Low management costs
Less publication errors
Lowered dependency on technical staff
A more customized control over web content
Faster responses and more secure
Consists with administrative functions
CMS solutions from JP Web Solution - CMS in the UK
With our JP Web Solution's Content Management System (CMS), you can conveniently modify and update the content of your website without learning HTML or getting the help of a webmaster. And CMS is all about saving time, money and effort. Depending on the client's needs and staffing, the CMS can be designed for use by a highly technical webmaster or can be so simple and intuitive that even the most technologically challenged editors can use it effectively. Get the right CMS solution from JP Web Solution and you can be on the move with a highly efficient content management system for your website.
We worked for them
All of our designs are custom created according to client requirements